BELLAMY NAMED BURNLEY ASSISTANT MANAGER
Welshman Craig Bellamy has been appointed as the assistant manager at Burnley.The appointment of the former Newcastle United, Cardiff City and Norwich City attacker was facilitated by manager Vincent Kompany. Bellamy and Kompany were teammates at Manchester City. Welshman Craig Bellamy has been brought in by the aforementioned Kompany who was named the Burnley manager some weeks ago. Kompany and Bellamy also worked together at Anderlecht in the Belgian league. Manchester City legend Kompany was the Anderlecht manager before he left the Belgian top flight side to join the Clarets. Craig Bellamy was part of his coaching crew during his time at Anderlecht.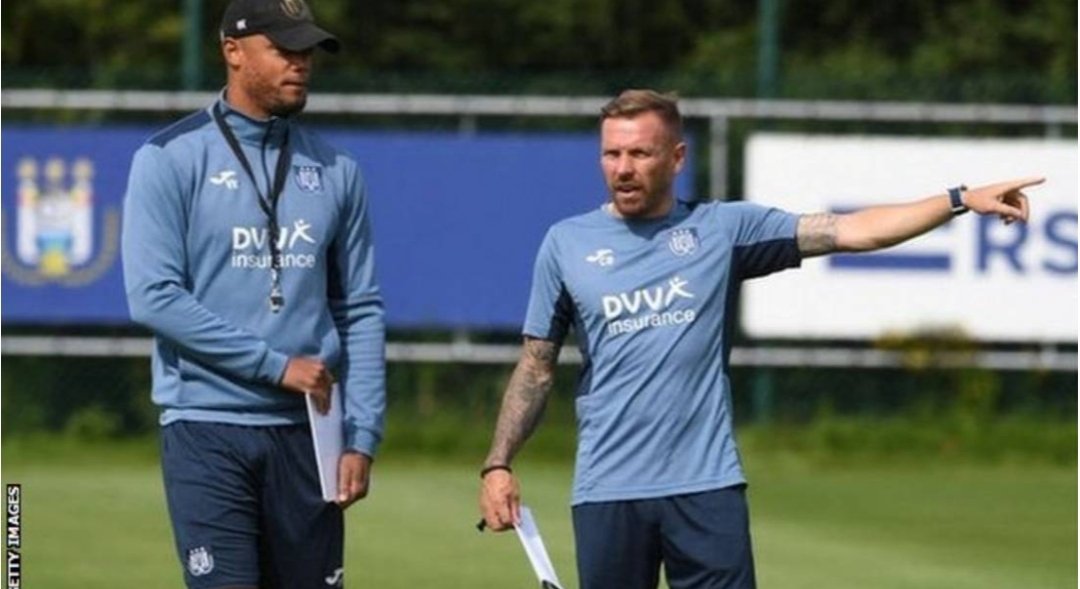 Burnleyhave made a lot of new backroom appointments since they were relegated from the Premier League at the end of last season. They suffered relegation from the English top flight alongside Watford and Norwich City.In addition to Craig Bellamy, FloribertNgalula, Jelle ten Rouwelaar, Richard Bredice and Bram Geers are all part of the new Burnley coaching crew under Kompany. First team coaches Ngalula and Geers, goalkeeping coach ten Rouwelaar and set-piece coach&lead first team performanceBrediceworked with Kompany at Anderlecht during the course of his two-year managerial spell at the Belgian team. Bredice was the first team opposition analyst at Manchester City for six years from 2013 to 2019 before he followed Kompany when he took his first management job at Belgian team Anderlecht.
On his new coaching staffs at Turf Moor, manager Vincent Kompanysaid he has worked with all the five men before adding that he knows the experience and qualities they will bring to the club.
Craig Bellamy is one of the five men mentioned above. He spent two decades as a professional footballer before moving to coaching in 2016. The ex-Wales national team manager coached under Neil Warnock at English Championship side Cardiff City before he teemed up with Kompany at Anderlecht as Under-21 manager before he was elevated to assistant manager.
Kompany and Burnley will start their season with an away trip to Huddersfield Town who are without a manager at the moment. The game on Friday, July 29 is the start of the new English Championship season.