SHEARER SPEAKS ON BELLAMY PARTNERSHIP
Newcastle United legend Alan Shearer has positive things to say about his partnership with Craig Bellamy at the club despite the fact that the two didn't get along often.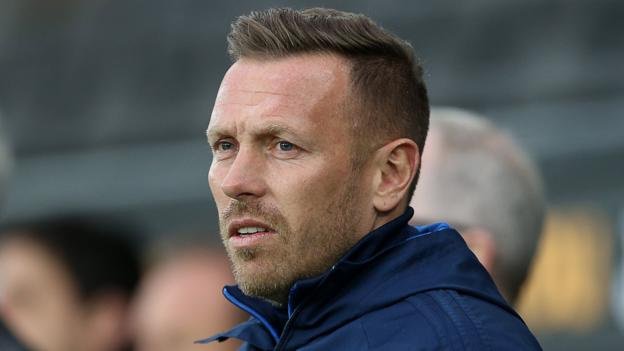 In one of his recent interviews as monitored by nufc blog, Shearer disclosed that Craig Bellamy helped him get another year or two of his career. According to him, he had lost a little bit of pace and that Craig Bellamy was brilliant for him as the Welshman had a lot of pace to burn.
Shearer was certain that the pace that Craig Bellamy had helped their partnership blossom at Newcastle United. He also added that Bellamy was a bit of nuisance to defenders and that they hate to play against the retired Welsh international attacker.
It's a testament to the fantastic career that Bellamy had at Newcastle United for Shearer to speak fondly about him. The ex-Cardiff City and Liverpool attacker had his injury problems plus a fair share of controversies but he always deliver on the pitch for the Magpies.
Newcastle United legendary manager late Sir Bobby Robson was in charge of the team when the club signed Craig Bellamy and he went on to form a strong partnership with Shearer in the Magpies attack netting 41 goals in the process.
His career at Newcastle United began to go the other way when Sir Bobby Robson was sacked and replaced by Graeme Souness. Bellamy and Souness clashed with the latter saying the Welshman won't play for the Magpies again. Bellamy was sent on loan to Celtic in Scotland before he signed for Blackburn Rovers when Celtic could not pay his transfer fee or his wages.
Bellamy would have scored more goals and achieved more with the Magpies if Sir Bobby Robson had stayed longer as he knew how to get the best out of him.