BELLAMY REVEALS HE ALMOST JOINED UNITED YEARS AGO
Former Cardiff United player Craig Bellamy has revealed in a recent interview that he was once told by his agent that Manchester United were interested in signing him some years ago but still can't place his fingers on why the deal did not happen. The former striker made his professional debut for Norwich City in the year 1996 before moving on to play for Cardiff City and Newcastle United later in his career before deciding to retire. The former Wales international star played as a midfielder and was a player a number of clubs chased during his playing days as he showed a lot of brilliance on the ball but he could not seal a move to a big club and he has now opened up about it.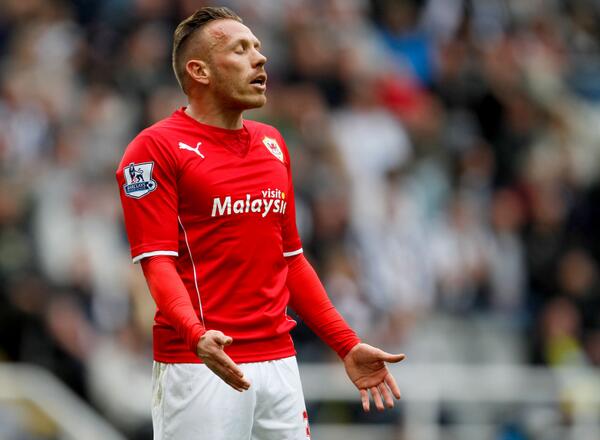 Bellamy said that some months after making his debut for Norwich, his agent told him that some clubs were asking about his availability for a transfer. He said that he didn't know what to reply with then because he was still very young and only cared about playing football so he could not reach a definitive decision. According to the former Welsh star, his agent told him that English Premier League giants Manchester United were one of the clubs that showed interest in him and he admitted that he could not believe when he heard that.
However, even though it is not certain whether the Red Devils were truly interested in signing him, he ended up not moving to Old Trafford and he has recently revealed that he wishes he had joined United because it just would have been a huge turning point in his career.
Bellamy now manages the Anderlecht Under-21 team in Belgium and says that he wants to take his managerial career seriously in a bid to land better jobs in the future.