BELLAMY DISCUSSES YOUTH DEVELOPMENT ROLE AT CARDIFF
Cardiff City legend Craig Bellamy says he has big plans for the club after he returned to take the role of Player Development Manager.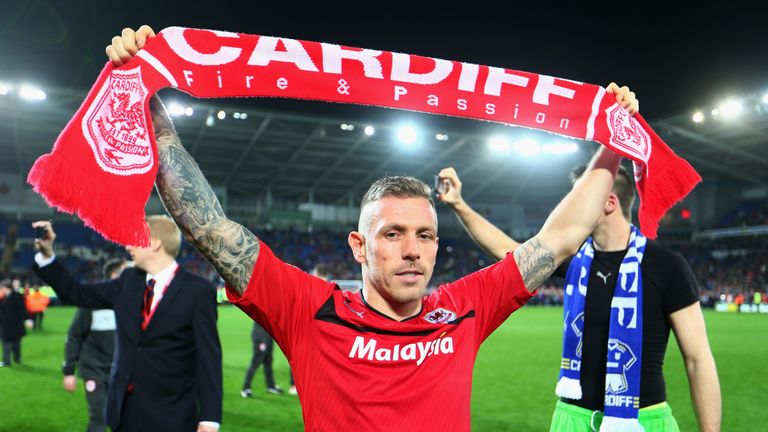 He is working with the Bluebirds Academy manager James McCarthy to help the feeder team develop.
The homegrown talent at the club have been stuck somewhat as they are not progressing to the senior side as expected. This has made it a critical task for Bellamy if he wants to truly help his home town club grow.
It is Bellamy's job to help the club's youngsters remain in the system, growing as much as possible so they can repay the faith to the club. Young players as talented as Bellamy and Gareth Bale as supposed to be managed well as it would reflect in the overall success of the club in future, hence bringing in Bellamy's expertise.
Bellamy said after the 2014 season, it was McCarthy that called him to help youngsters at the club. While he felt he was not yet ready, he managed his schedule to help various age groups for two years in an unofficial capacity.

He said he learnt new skills and was able to do good work with the youth players.
He added that when Head Coach Neil Warnock came in, they discussed the possibility of making the role official and that the club's hierarchy supported him.
Bellamy revealed that he works with different age groups from the under 7s through under 23s, helping out in their coaching crew, taking sessions with them and managing their individual progress. Summarily he said he wants to help the feeder teams develop to standards that can feature in the senior team.
He said he has been to the best academies in the world to watch how they help young players, so he wants to replicate all he and the team has learnt to develop a strong youth system that would help the club forge ahead in the nearest future. For him, if he decides to manage football teams, the current experience would serve as groundwork, he said on an endnote.